Junior League of Tacoma's 13th Annual Women in Leadership Honorees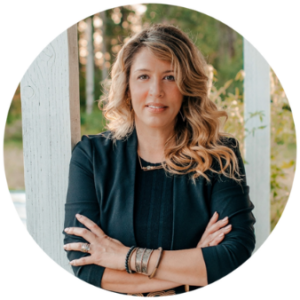 Stacey Crnich
CEO – Bonney Lake Food Bank
Starting her role at the foodbank just days prior to the onset of the pandemic, she leaned into her skills derived from a 15 year career at Nordstrom Inc where she was a buyer and financial manager. Stacey is a dynamic leader that is passionate about customer experience, health equity, and community vitality. Through the use of technology and human focused innovation, she has worked side by side with her incredible board of directors in leading her team in rethinking food security through a project known as The Market. This elevated shopping model offers dignity of choice with curated locally grown foods and fresh ingredients. In Fall 2022, her organization launched a revolutionary refrigerated smart locker distribution model that will become a network of support hubs for food and resources throughout Pierce County. Her ultimate vision is to design a sustainable future for the organization through growing food while supporting the efforts of local food producers.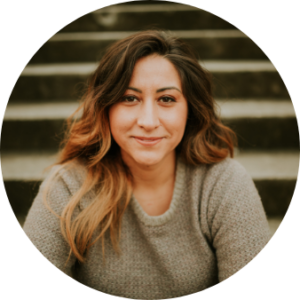 Krystle Edwards
Founder – Grit City Women
Krystle Edwards, South Sound Business Magazine's 2019 "Top 40 Under 40", is a visionary supporter of female forward businesses that distinguishes Tacoma as a mecca of grit, creativity, and progressive ideas. She brings formal education in developmental psychology and human biology and her leadership experience to the creation of Grit City Women. In addition, Krystle is the entrepreneur, founder, and president of Liz Rocks; a non-profit organization which provides opportunities for underrepresented youth to participate in mountain activities. Under her leadership, Liz Rocks raised significant funds to build a permanent rock climbing wall and provide youth scholarships. Liz Rocks was awarded the Best Community Organization of 2015 by the Greater Metro Parks Foundation. The Liz Rocks wall, slated to break ground in 2023, will provide a safe space for youth to reach new peaks in the new Scott and Sis Names Family YMCA.
As an avid outdoors person, Krystle has summited Mt. Rainier, Mt. Baker, Mt. Adams and Mt. Saint Helens. She is also a world traveler, having visited 23 countries in Europe, Asia, South America, and Africa. As a writer, Krystle has been published in an academic case studies textbook and a scientific journal. Krystle served as the vice-chair of the Community Police Advisory Committee in Tacoma for four years where she worked with city officials/staff, the Tacoma Police Department, and community leaders on myriad issues.  In addition, she was invited by Tacoma's Mayor Victoria Woodards to be a core team member of Mayor Woodards' Bloomberg Harvard City Leadership Initiative. Krystle serves federally as a Radiological Controls Branch Head and as co-lead of the Hispanic Employee Resource Group (HERO) at Puget Sound Naval Shipyard where she was recognized as a 2020 Employee of the Year. Recently, Krystle has joined a community of executive women in the South Sound area as a mentor for the Milgard Women's Initiative (MWI) where she provides mentorship to Tacoma Milgard School of Business graduate students.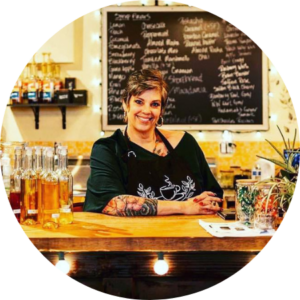 Blake Mara
Owner – Heritage Coffee and Plant House LLC
I previously worked in social and protective services, and I never felt as though I was helping the community. Due to Bureaucracy and policies in protective services that can often hurt families rather than help, I felt empty and knew I wasn't making a difference in people's lives and certainly not bringing any joy. During the pandemic, I felt loneliness and isolation like never before. I realized there were many people in my community feeling the same way. I knew then I wanted to switch gears and make a loving and positive impact within my community. The look on people's faces when I deliver a plant and a card to a vulnerable adult; show love and kindness to the elderly, disabled, and homebound, gives me joy like I've never known. Thus, The Neighborhood Plant Project was born!
In June,2021, I acquired my own space for The Neighborhood Plant Project located at Freighthouse Square in downtown Tacoma.
In June, 2022, The Neighborhood Plant Project became Heritage Coffee and Plant House located off Pacific Ave in the heart of downtown Tacoma.  I want to bring people together through unique experiences. I do this by offering retail and workshops in a creative and vibrant environment, by showing kindness, love, and acceptance, and of giving and spreading joy to the vulnerable people in our community.
Heritage supports TNPP's mission to deliver free plants and handwritten cards of encouragement to our isolated and homebound community folks by allocating a percentage of all plant sales to keep this project going. With the new business structure, I will continue to ensure that plants and cards get out to the community, but we do so much more!
Heritage's mission is to establish itself as THE community touchstone, bringing people together through the power of plants, providing a space for creativity and collaboration, and to combat loneliness and isolation. Heritage values commitment to the community, bridging the gap, and bringing people together through creativity and inspiration.